About Suzhou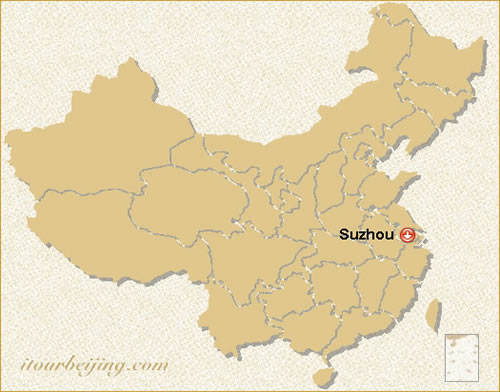 Famed as the "Venice of the Orient", Suzhou is renowned for its beautiful stone bridges, pagodas, and classical gardens. Located in the south of Jiangsu Province, with the Yangtze River to the north, almost half of the city is covered by water, which includes a vast number of ponds and streams in addition to the city's numerous canals.
At present, more than sixty gardens are maintained in Suzhou, and a number of them, including the Humble Administrator's Garden, the Lingering Garden, the Garden of the Master of Nets, and the Mountain Villa with Embracing Beauty, have been listed as UNESCO World Heritage Sites. For its special beauty and rich culture, Suzhou provides artists, scholars and painters a pleasant retreat to seek inspiration and to relax. Not far from Suzhou there are dozens of well-preserved water towns built in the Ming and Qing Dynasty. Visitors should not miss seeing the wonderful sights of such villages like Zhouzhuang, Mudu, and Tongli.
Suzhou is one of the oldest towns in the Yangtze River Delta, founded in about 600 BC but really making its fame one thousand years later when the Grand Canal was accomplished. The great location helped Suzhou become a prosperous trading area and the silk industry especially boomed here. Suzhou has been an important center for China's silk industry since the Song Dynasty (960-1279) and continues to hold that prominent position today.
The long history of Suzhou city has left behind many attractive scenic spots and historical sites with beautiful and interesting legends. The elegant classical gardens, the old fashioned houses and delicate bridges hanging over flowing waters in the drizzling rain, the beautiful lakes with undulating hills in lush green, and the exquisite arts and crafts, etc. have made Suzhou a renowned historical and cultural city full of eternal and poetic charm.

Find more about Suzhou
http://en.wikipedia.org/wiki/Suzhou
http://wikitravel.org/en/Suzhou#b
http://www.chinahighlights.com/suzhou/
http://travel.yahoo.com/p-travelguide-482562-suzhou_vacations-i