PROGRAM
updated on November 6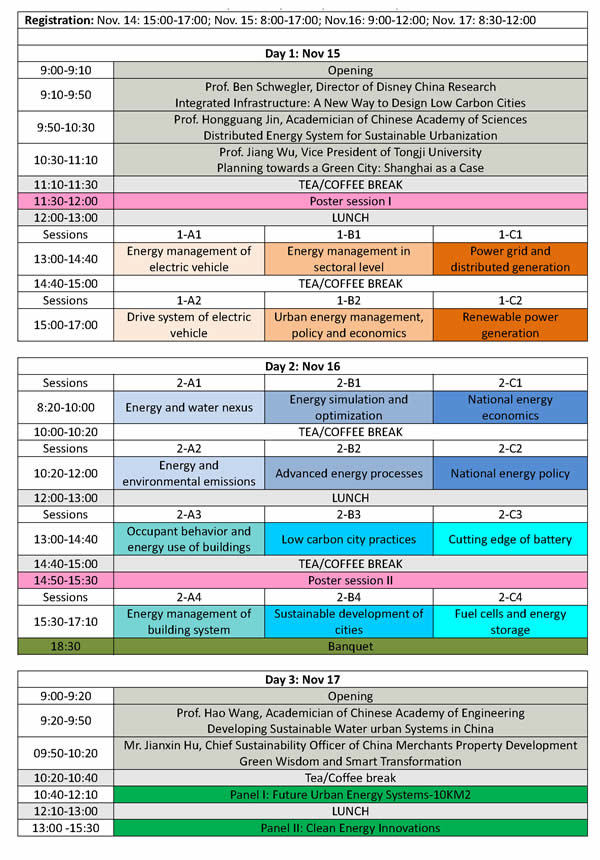 Dear Participants,
Please do not hesitate to contact cue2015@applied-energy.org if you have registered but your paper(s) is not in the preliminary program. We will make correction. Thanks.


---
For the participants of CUE2015, you are warmly invited to join our post-conference event: Brainstorming Session: Innovation and Commercialization of CLEANTECH
at Applied Energy Innovation Institute (AEii) on Nov. 18th in Ningbo, Zhejiang, China.